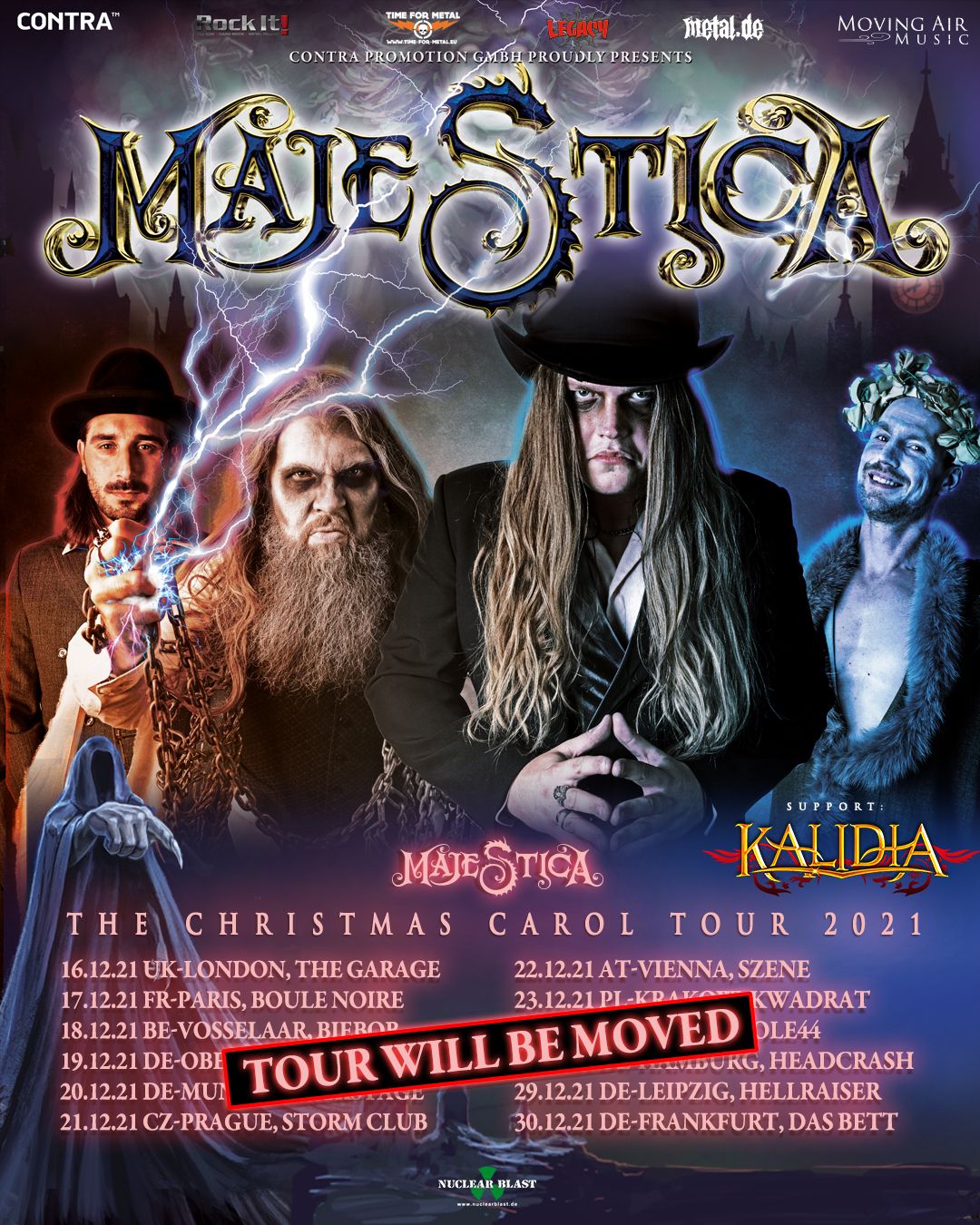 THE CHRISTMAS CAROL TOUR POSTPONED 
Unfortunately The Christmas Carol tour will be moved to next year, new dates will be announced soon and tickets will remain valid for the new shows. 
The show in Stockholm on Saturday the 27th of Nov is still going ahead! 
We are really sorry to bring you these bad news, but "The Christmas Carol" tour together with Kalidia is going to be postponed. 
It has been a really tough decision to make, as we really believed when booking this tour that at around Christmas time this year, it would be no problem to hit the road. As more and more countries lifted their restrictions, it really looked like it would be possible as well. 
But unfortunately that is not the case anymore, and the restrictions is not everything. It's very hard to plan and hit the road in these ever changing conditions of not knowing what will go ahead and not. There is also a big risk for the members and crew to get sick while being on the road right now. And the whole tour might get canceled in the last minute if someone tests positive even if they don't feel anything. 
Also it is a big risk for the band as it's very expensive to make it out on the road, and if some shows can't happen due to different reasons in last minute, it can be devastating for the future plans and it might take a long time to recover and be able to create new things. 
Again, we are really sorry for this! 
But we are looking forward, and next year can only be better, so see you on the road in 2022! 
Merry Christmas!