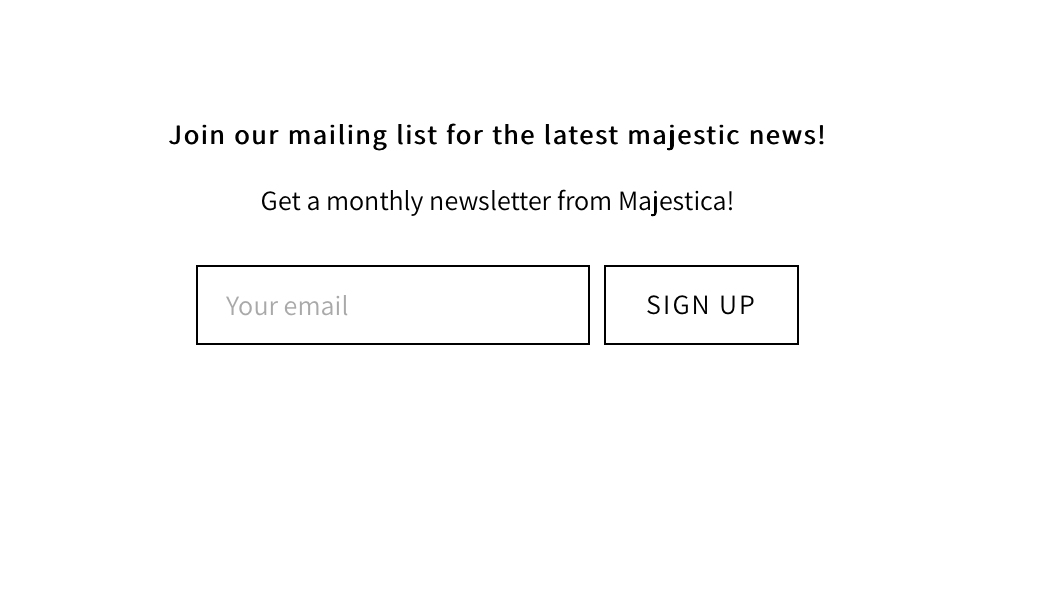 Sign up for our new monthly e-mail newsletter. 
Coming once a month straight to you inbox with the latest news from Majestica, get to know what is happening in the camp right now and maybe even some discounts in our webstore! 
You will be able to sign up on the main page of the site!