The Christmas Carol Tour 2021! 
We are super excited with the success of our latest record "A Christmas Carol", to tell you that we are bringing this concept on the road in December! 
Today it's exactly 9 months till Christmas Eve, and this might be the earliest Christmas present of the year!
"It's with great pleasure we can announce that Majestica will finally hit the road on our first Headline tour through Europe. Last year we brought you the musical "A Christmas Carol" on social medias and youtube, this year we will bring 'The Christmas Carol' on stage TO YOU! When you come to our shows during "The Christmas Carol Tour" you will feel right away that the spirit of Christmas is in the venue. And of course, if you're a fan of our previous album 'Above The Sky' you will not be disappointed. We are very happy and excited about seeing you all on the road and can't wait to bring 'A Christmas Carol' to your town" - Tommy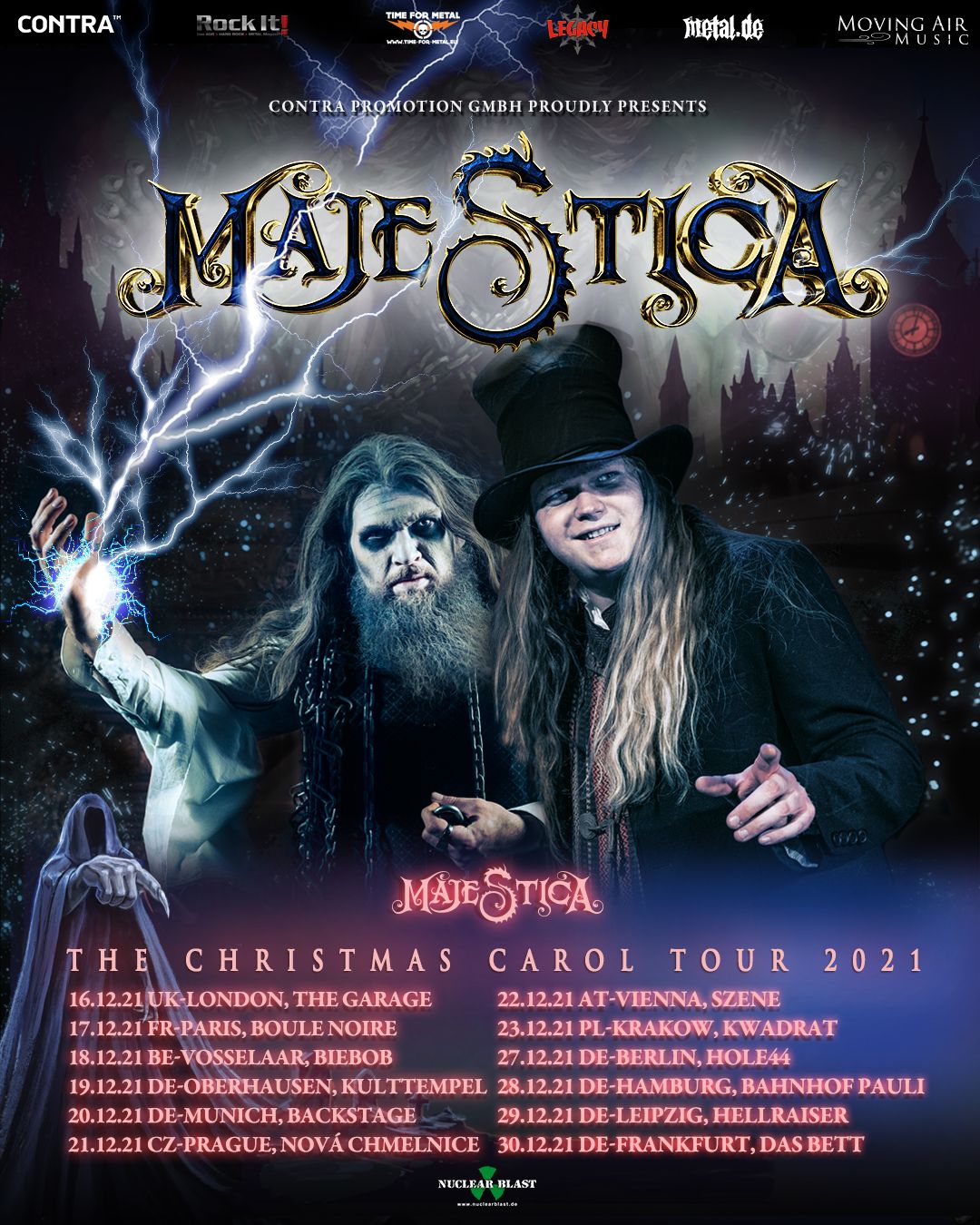 Pre-sale in Germany starts today, get your tickets here: https://www.eventim.de/artist/majestica/
The rest goes on sale on Friday!
More info and tickets here!